I find it unfortunately easy to take good fortune for granted. But I'm reminded every July, during the International Convention of Allied Sportfishing Trades, of just how privileged I am.
I enjoy a front-row seat to a wealth of fishing-tackle goodies as the industry displays its brand-new designs and updates. Now, as the holiday season approaches and many of these items line store shelves, I can describe this new and sometimes offbeat gear that I — and the other Sport Fishing editors — got to see during the summer show.
Here are 26 items we coveted during ICAST. We've also listed the saltwater- related winners from this year's Best of Show competition.
YETI HOPPER FLIP 12
Yeti has expanded its Hopper soft-sided lineup with the new Flip 12, a cube-shaped DryHide cooler that features Yeti's HydroLok zipper and up to 1 inch of ColdCell insulation. The EVA foam bottom and radio-frequency- welded seams make the Flip waterproof and leakproof. The Flip is fog gray and Tahoe blue and costs $279.99.
XTRATUF KRYPTEK ANKLE BOOT
Xtratuf has collaborated with camouflage designer Kryptek to develop a new boot collection featuring the Pontus (left) and Yeti (right) patterns. The Kryptek ankle boot is lightweight and crafted for offshore fishing and boating. It features Xtratuf's proprietary evaporative XpressCool liner, which wicks away moisture and creates a cooling sensation as your foot starts to sweat. The boots come in sizes 7 to 14 and cost $89.99.
SPIDERWIRE STEALTH TRANSLUCENT
SpiderWire's popular Stealth braid now comes in a translucent, high-vis white color. Made from Dyneema fibers, Stealth Translucent can be easily seen above the water's surface; below the surface, a gelcoat finish gives the braid a semitransparent appearance. Translucent comes in spools of 125,200,300,500, 1,500 and 3,000 yards, in pound-tests from 6 to 100. Prices range from $17.99 to $389.99.
PENN TORQUE II
Penn's new Torque II spinning reels feature an IPX6 sealed system to keep water out of the gearbox and drag system. CNC gear technology creates a precision bronze main gear and stainless-steel pinion and oscillation gears that are individu­ally machined for exact tolerances. Offering Penn's Dura-Drag system, the Torque II comes in three si?es: the 5500 and 7500 (bailless versions avail­able), and the 9500, for 20- to 50-, 50- to 80-, and 65- to 100-pound braid. The reels start at $699.95.
OKUMA CORTEZ
Okuma has significantly expanded its Cortez rod series to include 11 new models: four trolling, five casting and two spinning rods. Trolling rods feature HD guide frames and slick butts, measure 6 feet 6 inches and 7 feet, and come in medium and medium-heavy power. Casting models include 6-foot- 6-inch and 7-foot sticks in medium, medium-heavy and heavy power. The spinning rods measure 7 feet and come in medium and medium-heavy. The rods cost $69.99 and $79.99.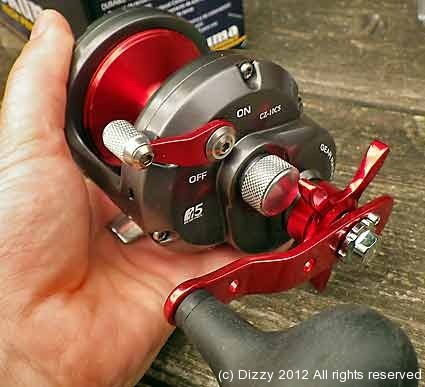 STAR PLASMA STAND-UP
Star Rods designed its Plasma stand-up rods for ultimate lifting power, but they're light enough to fish all day.
Blanks are constructed with extra-high- modulus graphite and Star's Duratech butt weave. Components include heavy- duty Fuji guides with silicon-carbide rings, Stuart aluminum reel seats, and carbon PowerButts with aluminum gimbals. The series includes three 6-foot models with varying actions. Plasma stand-ups cost $249.95.
ST. CROIX MOJO JIG
Tested from New England to the Gulf Coast, Mojo Jig rods possess the strength to hoist up large game fish as well as the action to entice strikes, St. Croix says. They're made from a blend of SCII graphite to produce a lightweight blank, and feature Fuji reel seats, Seaguide guides and EVA handles. Mojo Jig rods come in four conventional and four spinning models, in 5-foot-8-inch and 6-foot-6-inch lengths with medium to extra-heavy power. They cost $200.
SHAKESPEARE UGLY STIK BIGWATER
Shakespeare says it has refreshed its iconic Bigwater series with new Ugly Tuff saltwater guides and an updated look. Available in 10 casting models, six spinners, 10 surf rods, four downrigger rods, two stand-ups and two fly rods, the Bigwater series features the traditional clear-tip design, one-piece stainless-steel guides, EVA handles and conventional reel seats. The rods come in one- and two-piece models in multiple lengths and powers. They cost $59.95 to $179.95.
PELAGIC DRI-FLEX LIGHTWEIGHT JACKET
Pelagic's lightweight jacket is made from the company's proprietary Dri-Flex stretch fabric and offers water-repellent technology. The jacket also features a mesh-lined hood, fitted sleeve cuffs, three zippered pockets and quick-dry fabric technology. The jacket comes in charcoal gray and sizes S to XXL, and costs $89.
OLD TOWN PREDATOR PDL
Building on its 2014 launch,of the award-winning Predator XL Minn Kota kayak, Old Town'has introduced the PDL: a pedal-drive boat featuring a weedless prop design that steers fore and aft. The 10.3-to-l gear ratio means anglers can reach speeds up to 5.5 mph. The 21-pound drive console pivots to avoid obstacles and navigate shallow water. The 13-foot-2-inch Predator PDL is 36 inches wide and weighs 117 pounds with the drive. It costs $2,799.99.
An unconventional saltwater lure? Sure, but Sport Fishing editors want to try this Rapala Terminator Popping Frog for species such as snook, redfish, tarpon and jacks. It's seriously weedless, and its cupped face causes major commotion while the bait walks across the surface. Featuring a custom VMC double hook, round rubber legs and a heavy-duty welded line tie, the frog is also tail-weighted for extra casting distance. The lure measures 21/2 inches long, weighs Vi6 ounce, comes in 16 colors, and costs $9.99.
HALCO MAX 190
Australian lure company Halco has added a 190 size (71/2 inches) to its award-winning Max lineup. In fact, the 190 model was recently voted Best New Hard-Body Lure at the Australian Fishing Tackle- Trade Association show. The 51/2-ounce lure features double-wall thickness, welded hook hangers and tow points, and two Mustad 7/0 in-line single hooks. Trollable up to 24 knots or castable, the 190 comes in eight colors and costs $23.50.
SEAGUAR RIPPIN' MONO
For anglers who prefer using monofilament in topwater applications, Seaguar has created Rippin' mono. A thin-diameter premium mono, Rippin' also offers superior knot and tensile strength, Seaguar says. At the same time, it's soft and supple wifh low memory. Available in 200-yard spools of 4- to 40-pound line classes, for $10.99 to $14.99, Rippin' features Level Wind technology, which spools the line by laying it side by side without crossing.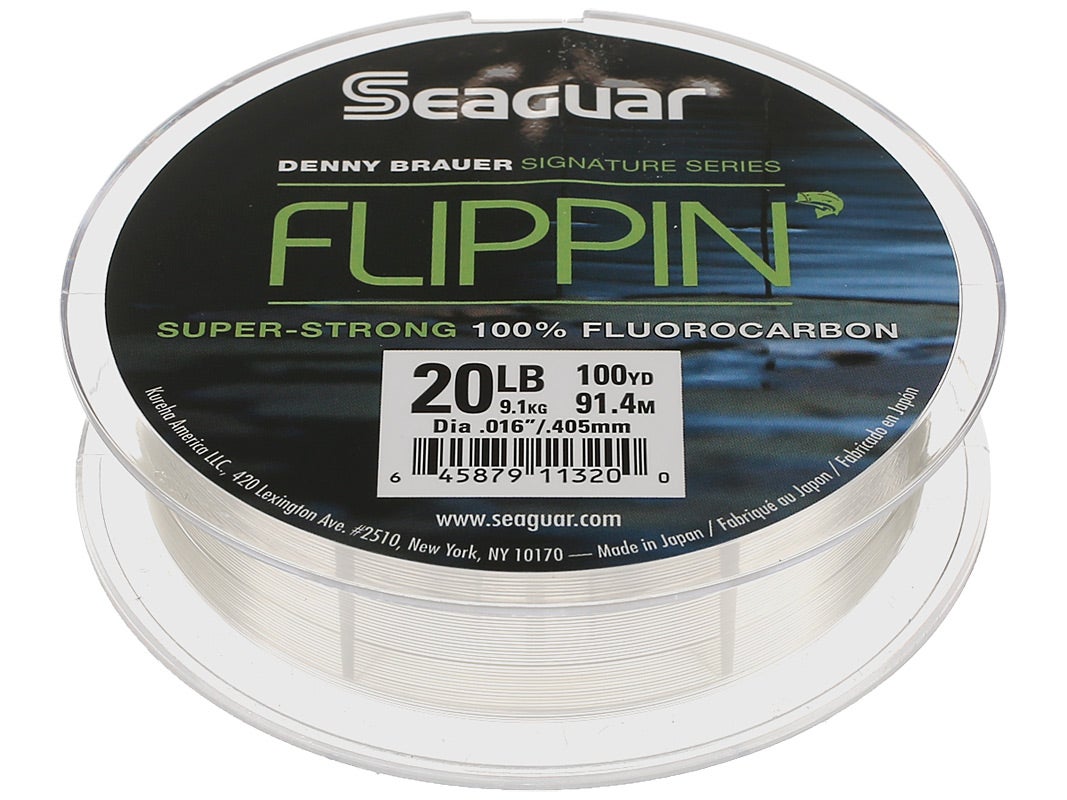 SHIMANONASCI
Available in five sizes, from 1000 to 5000, Shimano NASCI spinning . reels come with a Hagane cold- forged aluminum drive gear and CoreProtect for water resistance. The drag system for the smaller four sizes includes felt washers for better light-tackle performance.
The C5000 reel comes with Cross Carbon washers to handle bigger quarry. The reels feature gear ratios of 5- or 6.2-to-l, depending on size; smaller reels hold 10- to 20-pound braid, while larger ones use 20- to 40-pound braid. Prices range from $99.99 to $109.99.